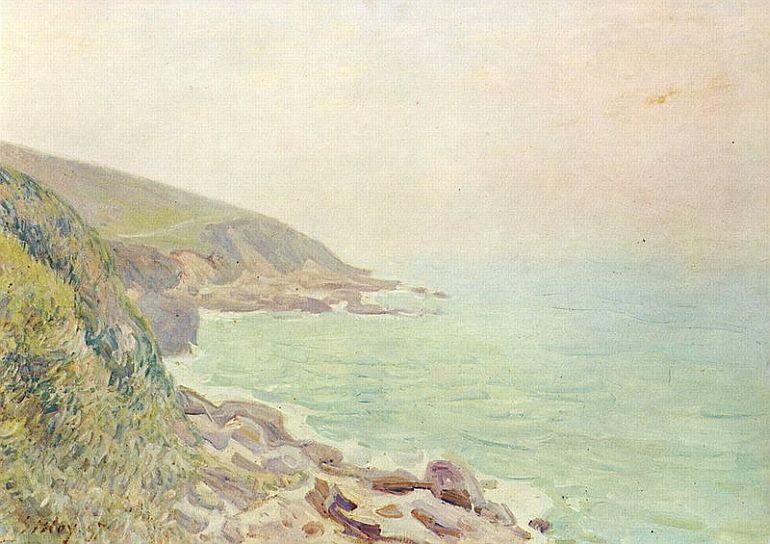 Lovely oil on canvas painted by the famous artist Alfred Sisely (1839-1899) in 1887.
The original work was fairly large at 25.79 by 36.22 inches and features a rocky shoreline, emerald green waters and a colorful sky all shadowed by fog. The beach itself is quite small and covered with too many rocks to make it idea for swimmers or wading in the water. Grass covered cliffs slope downward to the water offering no visible way to get down to the beach anyway.
The fog adds to the overall mood of the piece and it would somehow seem as if the landscape is waiting for a ship off in the distance or a fierce knight to appear upon the hill.