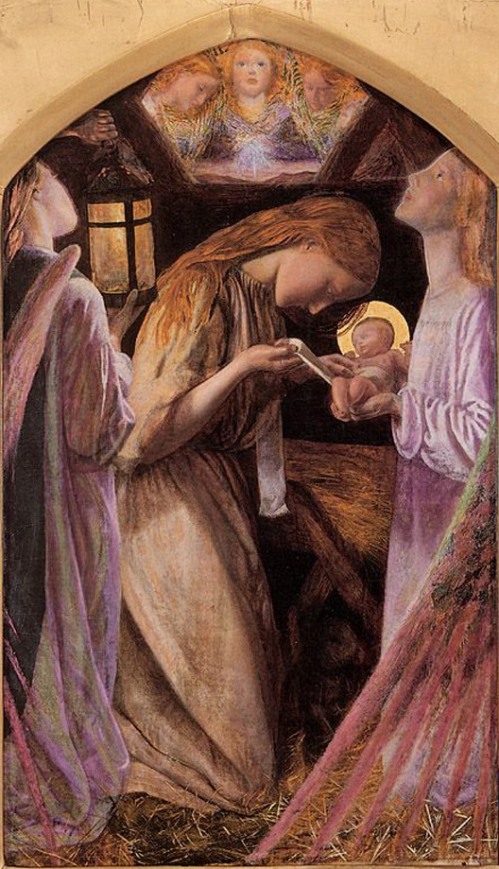 English artist Arthur Hughes (1832-1915) reminds us all of how young Mary was when she gave birth to Jesus. Hughes' version of The Nativity focuses on an extremely young woman learning how to care for her newborn.
With the direct assistance of two angels and with three others looking on, Virgin Mary wraps swaddling around her young son, perhaps for the first time. The pink wings of the angels are subtly, yet dramatically included to make it clear the two young women assisting Mary are indeed angels. Jesus is crowned in a numbus, a style of halo often found in Renaissance paintings.
The entire scene is quite intimate and reflects the close quarters of the stable. Mary kneels in front of the manger and her child is being held by one of the purple-robed angels.
This is the most tender of the Nativity paintings that I've added to The Famous Artists so far. It clearly shows the sweetness and grace that art historian Percy H. Bate mentions as hallmarks of work by Hughes.
To learn more about this famous English artist and see additional examples of his work, please visit our biography of Arthur Hughes.