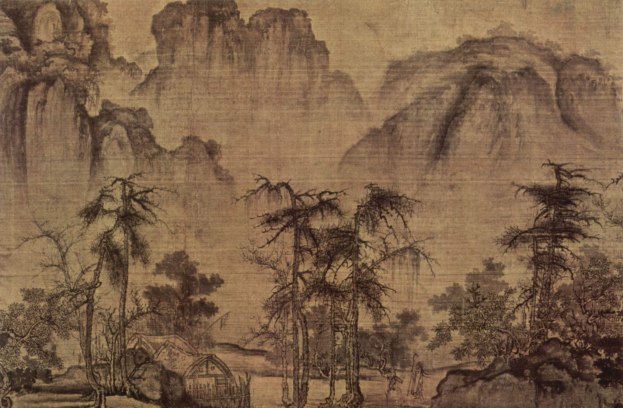 Painted around 1072, this ink on silk painting is by the famous Chinese artist Guo Xi (~1020-1090). This painting is very characteristic of the artist with smudgy lines along the edges of mountains and claw-like branches on pine trees.
A home sits perched at the edge of a field or lake under the shadows of tall mountain peaks. Xi literally wrote the book on these techniques which generations of Chinese landscape artists have followed throughout the centuries.
To learn more about the artist, please visit our biography of Guo Xi.