…by the famous artist Johann Jongkind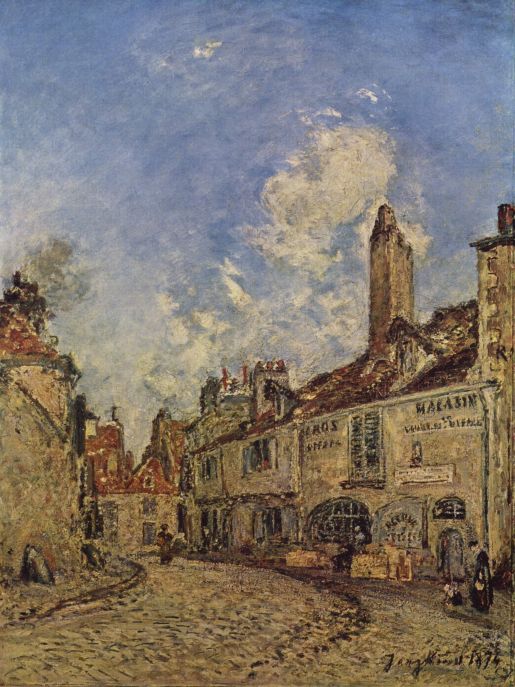 Johann Jongkind (1818-1891), a famous Dutch impressionist painter, shares with us his vision of a city street in Nevers France. Jongkind put oil to canvas to create this painting in 1874. In this painting we see a bright blue sky over a drab looking street made of stone. A few people and packing crates create a bit of visual interest along the narrow street through what looks like a commercial district within the city.
In our Johann Barthold Jongkind Biography we talk about the artist, his life and his work and share some of his famous oil and watercolor paintings.