…by the famous artist Lesser Ury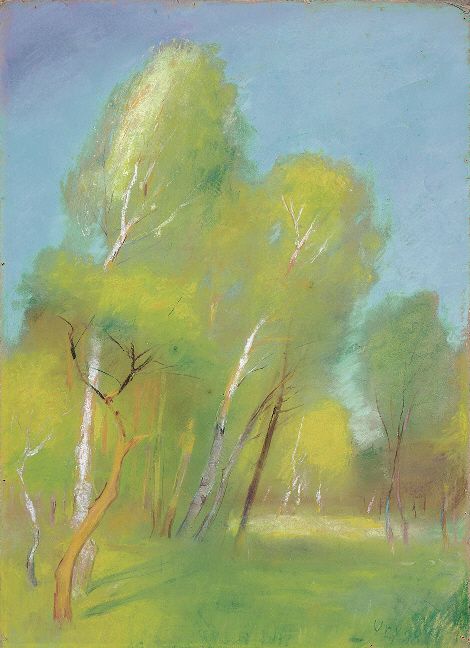 This pastel drawing on cardboard was drawn in 1888 by the German artist Lesser Ury (1861-1931). Considered one of the most important pastellists of the 19th Century, Ury is also remembered for his interplay of light across the landscape. This pastel landscape features birch trees and grasses on a spring day.
To learn more about the artist and see more of his work, please visit Lesser Ury biography.