…by the famous artist Lesser Ury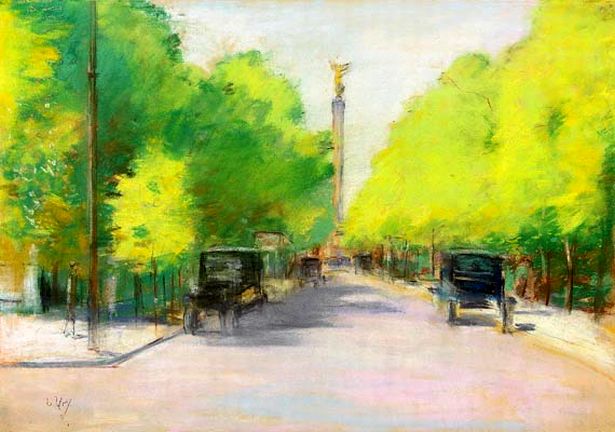 A cityscape from the artist's beloved Berlin. Friedensallee mit Siegessäule is a pastel on cardboard work by the impressionist painter Lesser Ury (1861-1931).
Trees in yellows and greens line the street along which a number of cars are parked. Victory Avenue was the original home for the Victory Column, erected to commemorate the Prussian victory in the Danish Prussian War. The Nazis would move the column in 1939 to it's present site at the Großer Stern (Great Star), near the Brandenburg Gate.
To learn more about the artist and view some of his other famous paintings, be sure to visit our Lesser Ury biography.