…by the famous artist Luke Filde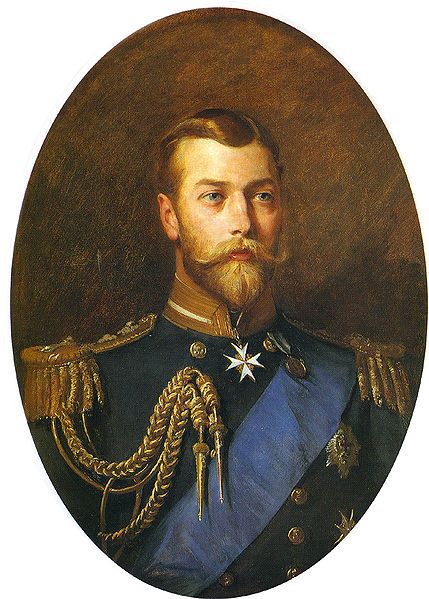 Portrait of Prince George, The Prince of Wales in 1892 by the English painter (Samuel) Luke Fildes (1844-1927). This Victorian era portrait was painted of the man who would become King George V, was commissioned to commemorate his engagement to Princess Victoria Mary of Teck, who was known as May. They were married in 1893 and he became King in 1910 after the deaths of his grandmother, Queen Victoria in 1901 and his father King Edward VII in 1910. He ruled until his own death in 1936.
Prince George was the second son and was never expected to become King. He had enjoyed a successful naval career which he had to give up upon the death of elder brother which moved him up in the order of succession. At that time, he would begin studying the constitution.