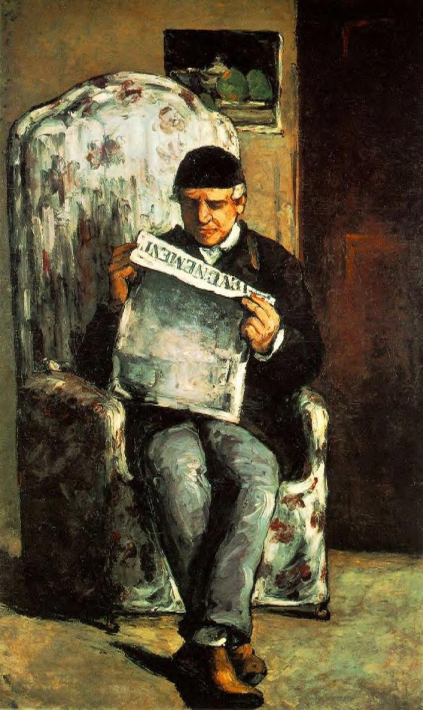 Portrait of Louis-Auguste Cezanne is a portrait that has the distinction of being the only painting Paul Cezanne (1839-1906) that was accepted by the jury of the official Paris Salon. Cezanne worked on this portrait while also working on Uncle Dominique as a Monk.
Louis-Auguste Cezanne was the artist's father. It's a very impersonal look at a man sitting in a chair and reading 'l'Evenement' and could really be of anyone. The one thing that would indicate that this portrait is staged in Cezanne's home or the home of his parents is the small still life painting on the wall, thought to be one of the artist's early still life compositions.
The colors of this portrait are dark, like much of the work Cezanne did during his "dark period".
If you would like to learn more about this famous French artist and see more examples of his work, please check out our Paul Cezanne biography.