…by the famous artist Shibata Zeshin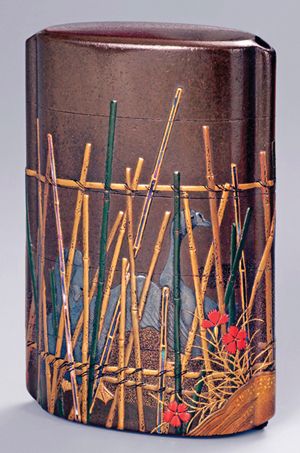 Wood container designed to hold a Japanese seal, lacquered by the Japanese artist Shibata Zeshin (1808-1891).
This beautiful example of Japan's most talented lacquer artist, depicts a pair of geese behind a bamboo fence. In it, Zeshin uses a variety of techniques to create the natural flaws and marks inherent in bamboo as well as the delicacy of a bit of plant life and scarlet red flowers.