…by the famous artist Abraham Mignon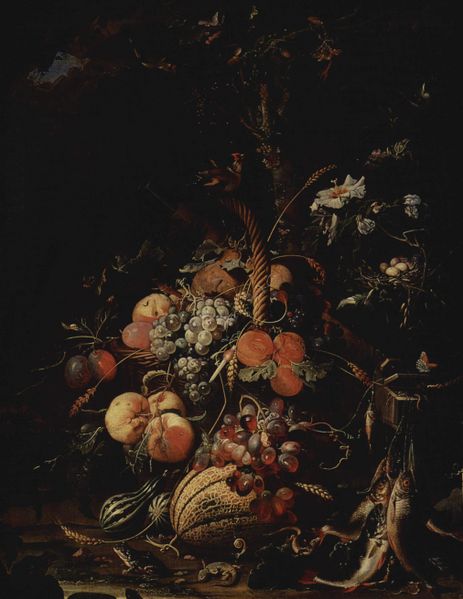 Most of Abraham Mignon's (1640-1679) paintings appear on a dark background with a central white or red element. This time it's a bunch of white grapes and a lovely hibiscus flower that provide the flash of white. Although entitled "Fruits" this painting is more like a game of can you spot the ____ in this picture. Mice, fish, frogs, butterflies, birds, worms, and even a bird's nest are all hidden among a basket of fruit. Also typical of Mignon's work is that some of the fruit appears past its prime with brown spots.
To learn more about the artist and see more of his famous works, please visit our biography of Abraham Mignon.