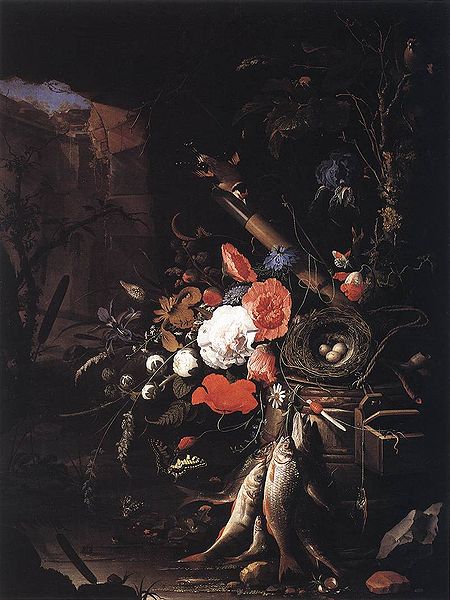 Dutch artist Abraham Mignon (1640-1679) painted this still life painting in 1670. Typical of many of Mignon's works, this one features a beautiful, bright white rose. Surrounding the rose are fishes, a bird's nest, other flowers, two birds and a number of other objects.
The entire scene seems to be set out of doors on a dark night. A scant bit of moonlight seems to highlight the rock outcropping in the background and the central elements of the painting appear as if under a spotlight.
We have several more examples of this artist's work as well as a chance for you to get to know who he was in our Abraham Mignon biography.