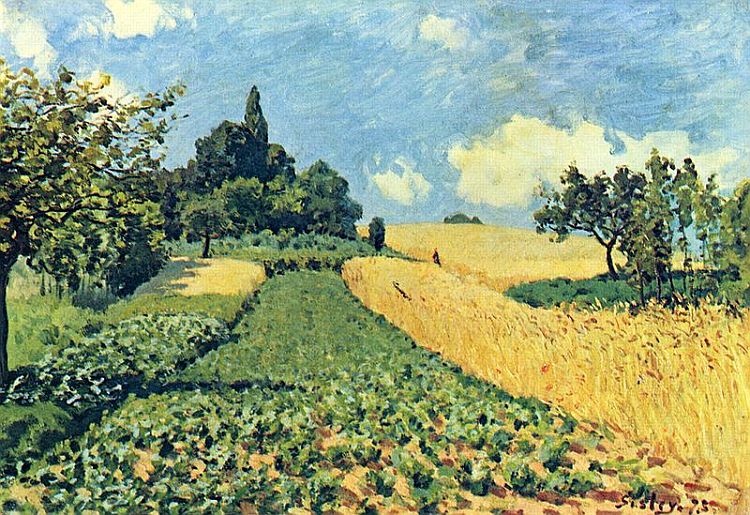 This lovely landscape painting was painted by Alfred Sisley (1839-1899). Sisley was an English impressionist painter who lived most of his life in France. He was most known for landscape paintings which were painted outside to capture the bright sunlight within each of his paintings.
Trees, fields and wheat under a bright blue sky are depicted in this lively and colorful painting.
To see more about this English Impressionist and see more of his work, please visit our Alfred Sisley biography.