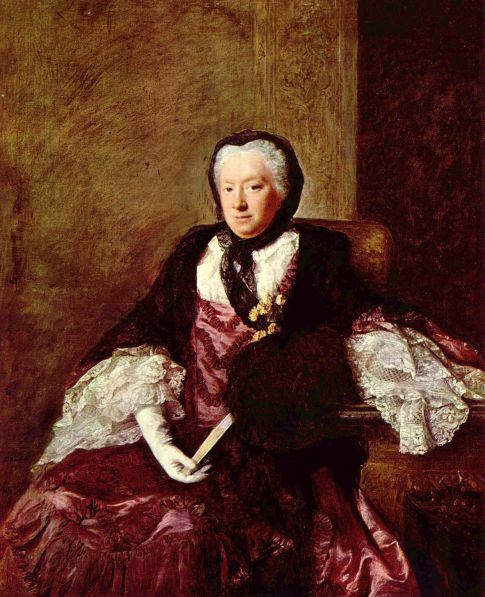 This portrait of a fine lady was painted by famous English portrait artist Allan Ramsay (1713-1784). She is identified as Mrs. Mary Atkins Martin but we found no reference to who she was. The date of the painting, 1761, is during a time that Ramsay was living in England and the same year he was appointed to be the King's official portrait artist, so the lady may have been a member of the aristocracy.
With sleeves of lace, long gloves, fur muff and stole, this lady certainly looks as if she is wearing her finest dress for the sitting. Yet, amongst all of the fine detailing on the lace and her dress, like so many of Ramsay's paintings, it is her face that draws the eye. The painting is oil on canvas.
To see more of his work and learn more about this famous English artist, please visit our biography of Allan Ramsay.