…by the famous artist Berthe Morisot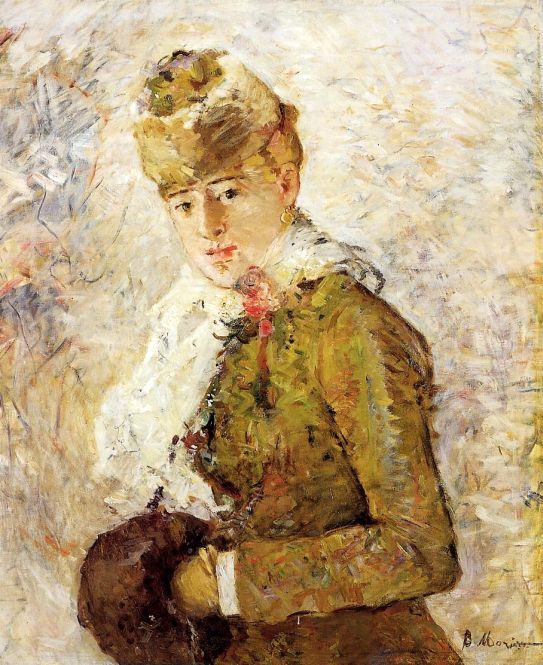 Painted by the French Impressionist Berthe Morisot in 1880, Winter, A Woman with a Muff; depicts a wealthy, late 19th century women. Wearing a green overcoat and matching hat, the lady warms her hands in what appears to be a fur muff. She's wearing small, gold earrings, a large white scarf and a red pin. The name of the lady appears to be lost to history but this Morisot painting doesn't really need the identity of the subject to make it special.
To learn more about Morisot (1841-1895) and her place in history, please visit our biography of Berthe Morisot.