…by the famous artist Camille Pissarro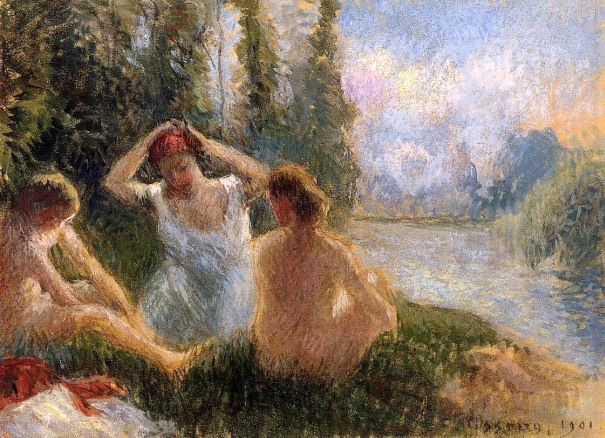 Signed and dated by Pissarro in 1901, this landscape painting by the French Impressionist depicts four young women sitting on the banks of a river. In various states of dress, the ladies are completely chaste in their appearance. With green trees and grass and vivid blue water and sky, this painting is colorful despite a somewhat limited palette of colors.
If you want to learn more about Camille Pissarro (1830-1903) and his work, please check out our biography on the artist.