…by the famous artist Edouard Manet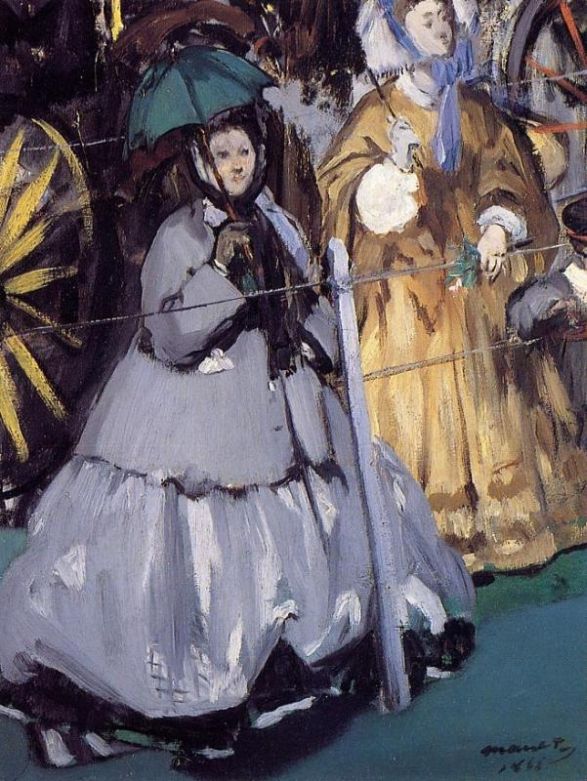 Oil on canvas painting by the famous French Impressionist Edouard Manet (1832-1883). Manet completed this painting around 1885 which shows two fine ladies standing behind a barricade watching the races. Both ladies are finely attired, one in blue and one in yellow. In the background you can see carriage wheels and horses.
To learn more about the artist and see other examples of his famous works, please visit our biography of Edouard Manet.