…by the famous artist Camille Pissarro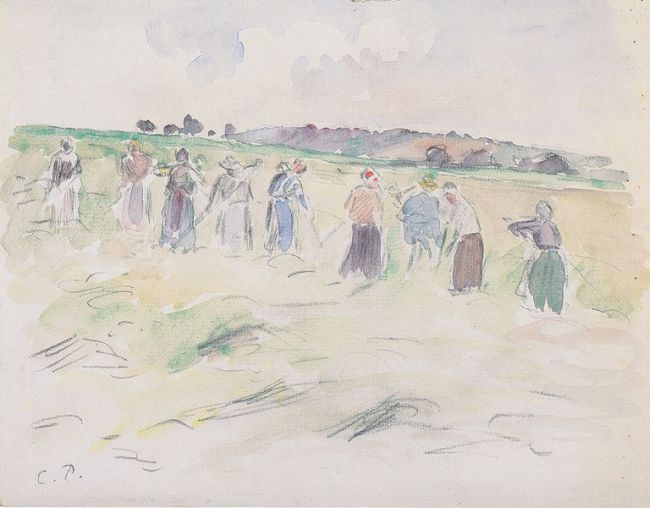 Pastoral watercolor by Camille Pissarro (1830-1903) depicting the harvest of hay. The painting is made even more interesting by the original pencil sketch lines creating depth in the landscape.
You can learn more about this famous artist and see more examples of his work by visiting our page dedicated to Camille Pissarro.