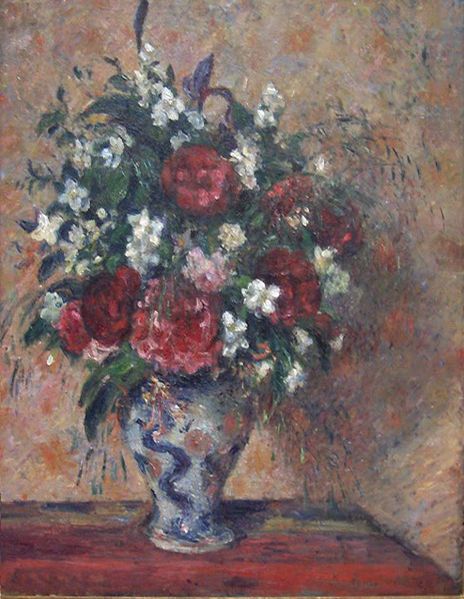 Although born in the Danish West Indies, Camille Pissarro (1830-1903) is generally thought of as a French painter.
Pissarro played a significant role within the Impressionist movement though his work is a bit overshadowed by the more well-known Monet.
This floral still life painting is an oil on canvas of a bouquet of flowers on a wooden side table. The bouquet includes pink and red peonies interspersed with white mock orange flowers and greenery.  A few purple flowers are includes as well for a bit of contrast. The vase is blue, white and yellow and while the decorations are a little vague in form, it would appear to be Asian in design.
You can learn more about the artist, his impact on Impressionism and see additional examples of his work on our biography of Camille Pissarro.