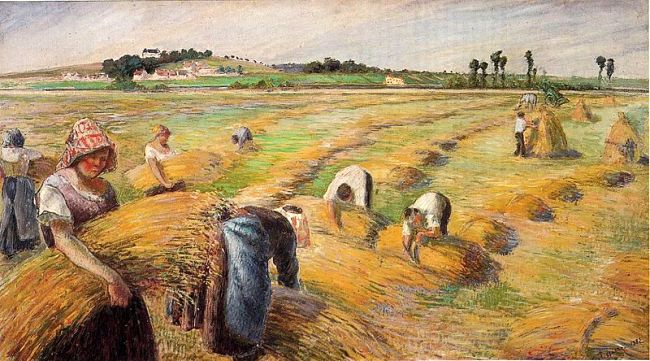 This oil painting on canvas was painted by the artist Camille Pissarro (1830-1903) in 1882.
I really like this work. While it does depict a group of men and woman working hard to bring in the hay harvest, it does have a certain serenity about it. Long range views of the village on a rise, the road and a few scraggly trees make the huge field seem less desolate and the workers somehow intent on their task without being burdened.
To learn more about Pissarro and see more examples of this French Impressionist painter, please visit our Camille Pissarro biography.