One of the pitfalls of conducting research on the web is that you sometimes find yourself at the mercy of other people when it comes to the quality of your images. It is such a shame that the scans of the magazine where these deer drawings by Charles Burton Barber (1845-1894) are from are so poor. Even so, you can readily see the beauty of the animals and the skill of the artist.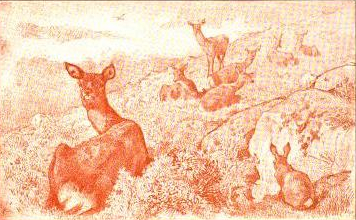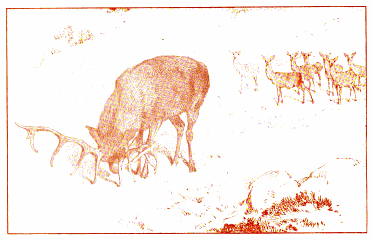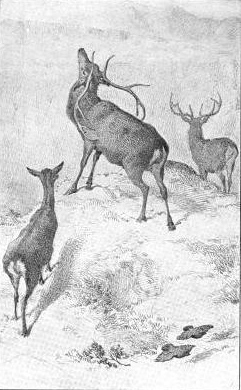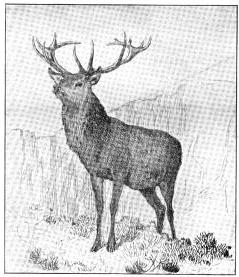 Henry Furniss, an artist and personal friend of Barber's, published a book which included over 40 of Barber's works and a limited biography. The biography was published in The Magazine of Art in 1896 before Furniss released his book. The deer drawings in this post are from the magazine article but did not appear in the book. Furniss mentions in the article that the illustrations came directly from Charles Burton Barber's sketchbook, owned by Queen Victoria, and reproduced with her permission.
It is through Furniss's biography that we learned how much Charles Burton Barber loved nature and the animals found there. We also learned that he had a special fondness for deer. It's such a shame that since the artist truly loved these beautiful creatures that so few of Barber's works depict the animals that were his favorite.
I think peeking into an artist's sketchbook provides a bit of a glimpse into those subjects which fascinate an artist and which elements of what they see are most important to them. In all four of the sketches, it is clear that the deer are Barber's primary focus. The landscape, if even present, serves as a background for the beautiful animals rather than a major component of the work.
Hopefully, as I continue to build The Famous Artists I'll be able to replace these somewhat shabby scans with photographs of the original sketches.