…by the famous artist Dominique Ingres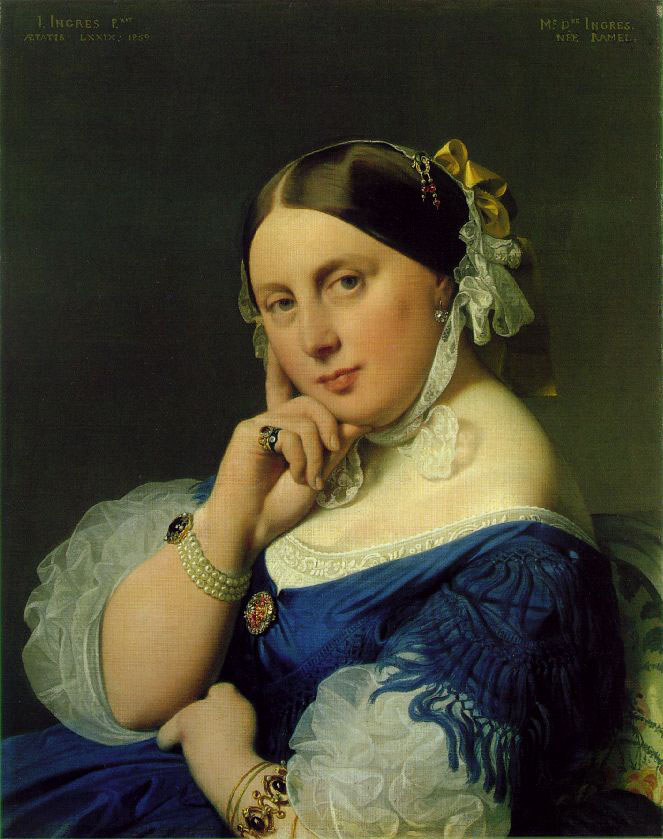 Beautiful portrait of the artist Dominique Ingres' second wife Delphine Ramel. In this lovely portrait we see a woman of obvious means wearing many fine pieces of jewelry including her bonnet. In a lovely blue dress, the lady strikes an interesting pose of curiosity and perhaps a bit of impatience.
To learn more about the artist and see some of his other works, please visit our Biography of Dominique Ingres.