…by the famous artist Douglas Volk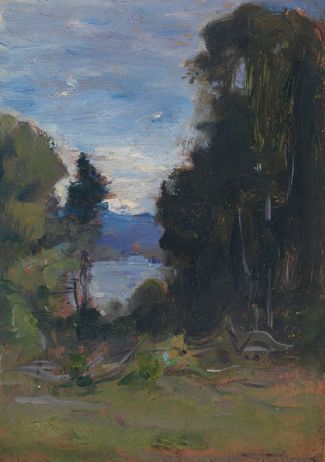 Landscape painting by the famous American artists Douglas Volk (1856-1935) of Kezar Lake in Maine, near where he had a summer home. Volk had a summer home in Lovell, Maine and later retired to the small New England town.
Lovell remains a small resort town and the lake shore remains largely unspoiled by development.