…by the famous artist Douglas Volk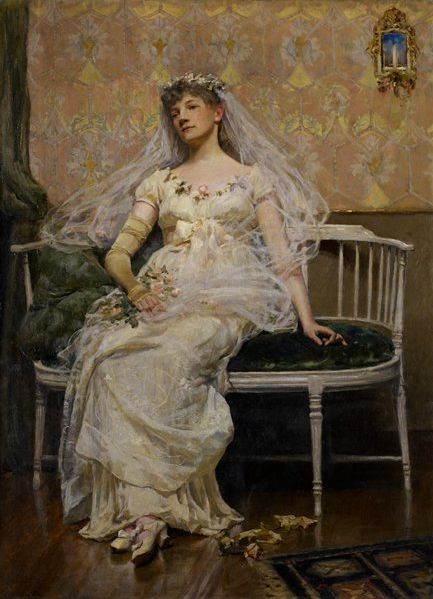 After the Reception is a charming oil on canvas painting of an exhausted bride resting after her reception painted by the American artist Douglas Volk (1856-1935). Still wearing her wedding dress, veil and shoes, the bride slouches on a settee looking as if she couldn't walk another step. She clutches the remains of her wedding bouquet so tightly that several of the flowers have fallen to the floor, leaving the observer to wonder if she is having second thoughts about getting married. This beautiful, yet somewhat haunting painting was completed by Volk in 1887.
To see more of Volk's work, please visit our Biography of Douglas Volk.