…by the famous artist Edouard Manet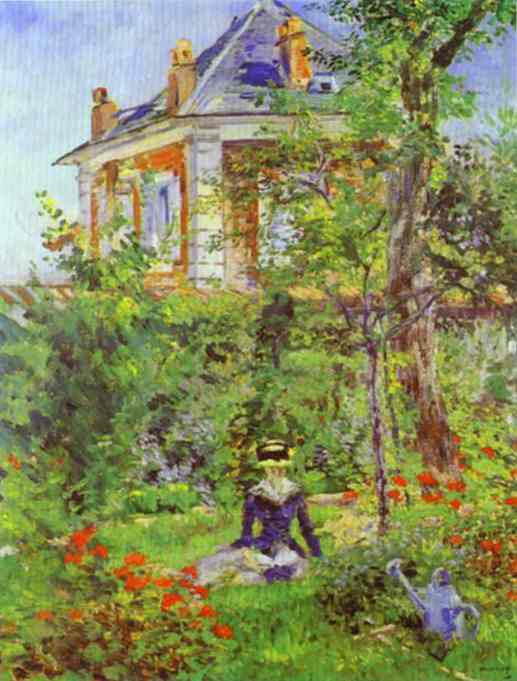 Painted in 1880, this is one of Edouard Manet's later paintings. In it we see the full impressionist style combined with the concept of plein air – painting outside in the natural air and light. A lady in a blue dress and straw hat sits among the flower garden at Bellevue with a structure in the background. She appears to be taking a rest to enjoy the flowers after working on tending the garden. A blue watering can and wood rake sit nearby waiting for her to return to work. A lovely oil on canvas painting full of greens and blues with bright splashes of orange.
This painting is also known as In the Garden of the Villa Bellevue.