…by the famous artist Edouard Manet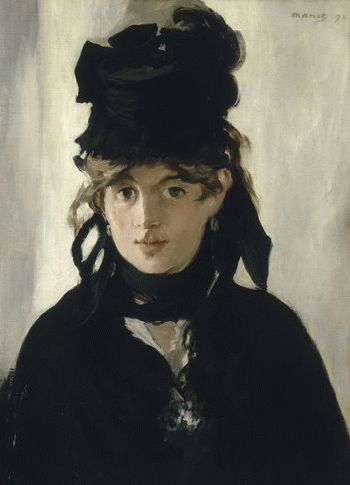 Edouard Manet (1832-1883) has provided the world with what has become the portrait most associated with his fellow artist Berthe Morisot. Painted in 1872, Manet found in Berthe a friend and an interesting model. She is believed to have introduced Manet to the open air style of painting and married Eugene Manet, Edouard's brother.
In the portrait, Berthe is holding a small bouquet of violets. Ironically, this painting is often cropped down, eliminated the bouquet, in order to put more focus on the beautiful lady's face. Manet would paint a number of works using her as his model, but this appears to be the most famous painting among them.