…by the famous artist Edouard Manet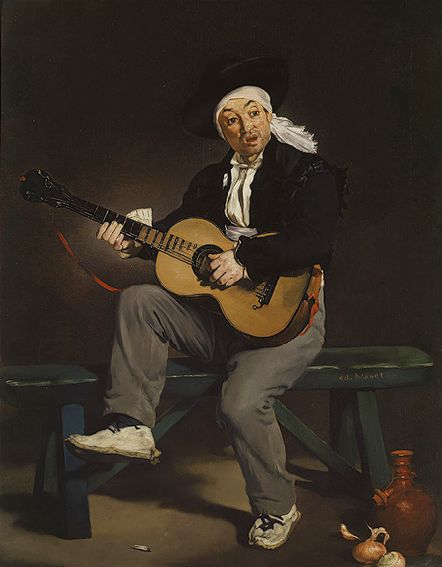 Painted in 1860 by Edouard Manet (1832-1883), The Spanish Singer was accepted at the Salon of 1861. Author and critic Theophile Gautier praised this debut entry from Manet and would launch his career. This work was completed after the artist had returned from traveling abroad and developing an interest in the Spanish culture. It is said to show influences from Ribera, Goya and Velasquez; artists he studied during his travels.
The painting depicts a man wearing a bolero jacket and wide-brimmed hat – props that Manet would utilize again in his 1862 work the Costume of an Espada. The man is playing a guitar and singing while sitting awkwardly on a wooden bench.
Both the original painting and this photographic copy are in the public domain worldwide.