…by the famous artist Elias van den Broeck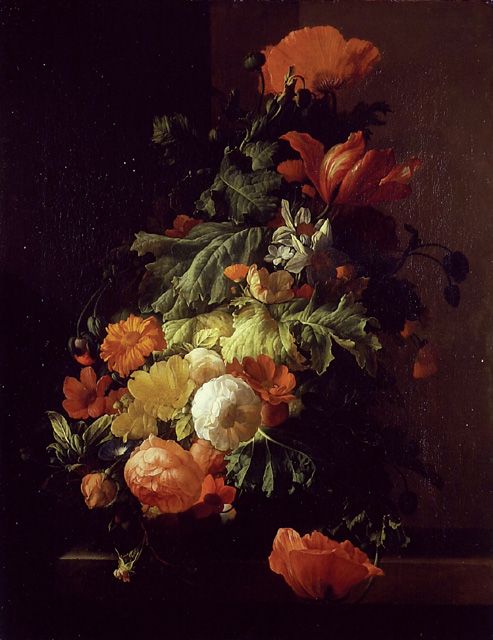 Beautiful oil on canvas painting by the Dutch Golden Age painter Elias van den Broeck (1649/50-1708) of a vase full of flowers. Like many of the other Dutch painters of this time, the flowers include a few blooms in white and yellow which seem to illuminate the entire painting appearing on a dark background.
We have a Elias van den Broeck biography where you can learn about the artist and view more of his famous paintings.
Please Note: England grants copyrights to photographs of public domain works. This picture was provided by the Ashmolean museum in Cambridge and is protected under English law. Please use this image accordingly.