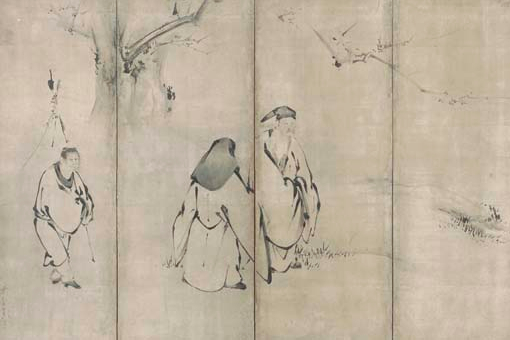 Chinese Poets and Attendant Under Plum Tree is a traditional monochromatic ink style work by the famous Japanese artist Kaihō Yūshō.
The title, probably given the work by the auction house Christie's, is fairly self-explanatory as to describing the subject of this painting. The undated four-panel screen is ink on paper and measures 152 x 226.2cm.
If you would like to learn more about this famous Japanese artist and see more examples of his work, please visit our page on Kaihō Yūshō.