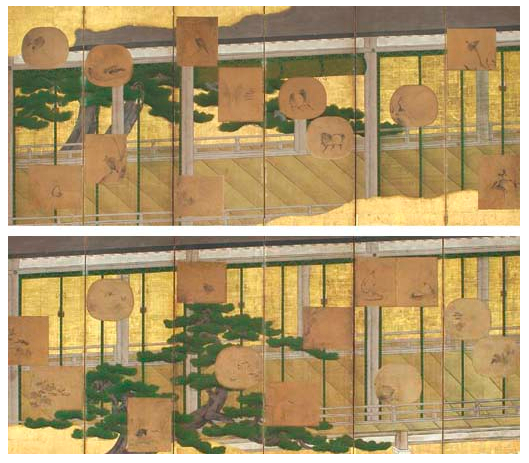 Other than perhaps the gilding, this pair of Japanese screens looks a bit like a blend of 20th Century modern art and traditional Japanese painting.
It was painted over 400 years ago by the Japanese artist Kaiho Yusho (1533-1615). These panels, each measuring 153.5 by 355.6cm, were sold by the auction house Christie's in 2004 for $41,825. Each piece is composed of ink and color on paper and gold leaf. The feature of each panel are the green bonsai-like trees. Geometric shapes are spread across the design which also includes what looks like a piece of an open-air temple.
To see more of the work of this famous Japanese artist and learn a little about his life, please visit our Kaiho Yusho biography.