…by the famous artist Luke Filde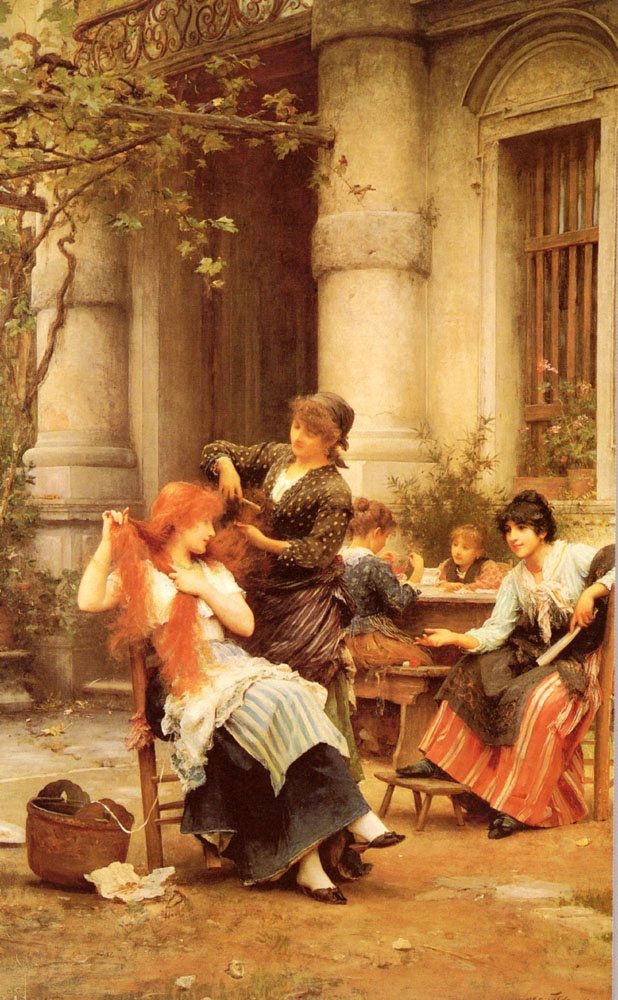 An Al-Fresco Toilette one of the most famous paintings by the English painter Sir Luke Fildes (1844-1927) from the time he spent in Venice.
It was hung in the Royal Academy's Exhibition in 1889.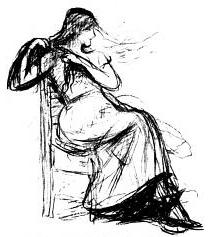 Fildes, while living in Venice, happened upon a group of young women dressing each other's hair and enjoying a bit of summer sunshine. While they gossiped and shared their lives with each other, Filde was capturing their beauty and liveliness in sketches and completed much of the work on the spot. The pencil sketch on the left is one of the original sketches that were incorporated into this large painting.
Another source tells a far different tale for the origins of this painting, amongst comments that seem contradictory to the painting itself. They claim the 17th century palace was the home of the painter's brother-in-law, Henry Woods and that two of the models were the artist's own wife and son.
And a third source contends that this painting was originally entitled "The Morning of the Fiesta".
No matter the name or who Fildes may have used to inspire this painting, the striking red-haired woman and her friends are beautifully depicted in this large oil painting. I found this painting quite compelling to look at and don't care if the model might be the artist's own wife.