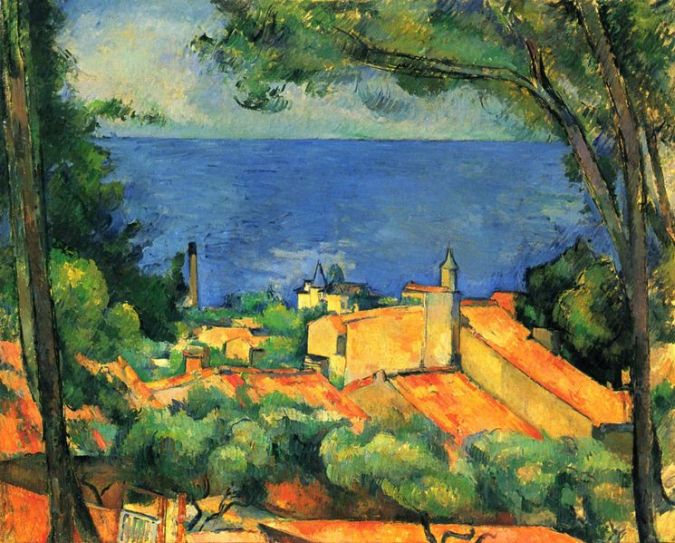 This oil on canvas is one of a number of landscape paintings completed by the famous artist Paul Cezanne (1839-1906) of a small French fishing village. L'Estaque is just west of Marseille.
Many Impressionists and Post-Impressionists spent time here and painted scenes in and around the village, including the Bay.
This painting is full of vibrant reds, blues and greens and is a wonderful example of how many of Cezanne's paintings are a celebration of color. To see more paintings by Paul Cezanne and learn a bit about the artist himself, please visit our Paul Cezanne biography.