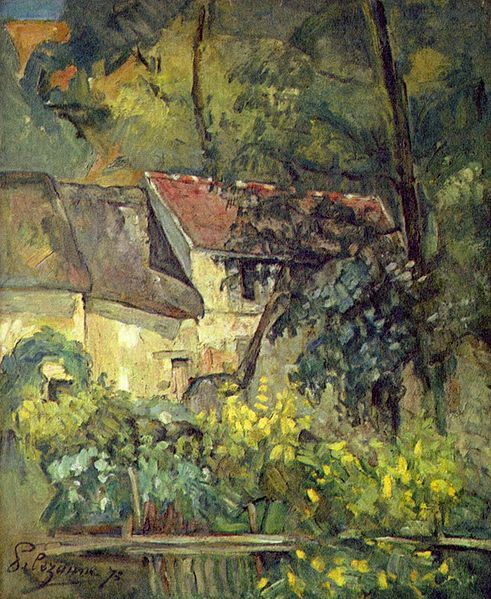 Painted in Auvers, France in 1873, by the famous artist Paul Cezanne (1839-1906), this landscape painting features a home in the village. In 1873, Cezanne and the artist Camille Pissarro(1830-1903) were living in Auvers and often painted together. Both painted in the French Impressionist style.
Even to my non-trained eye, this picture really displays Cezanne's technique of using color to create depth. The rich green tones make the village appear if it is at the edge of a tropical jungle rather than in France.
To see more of Cezanne's work and learn about the artist, please visit our biography of Paul Cezanne.