…by the famous artist Shibata Zeshin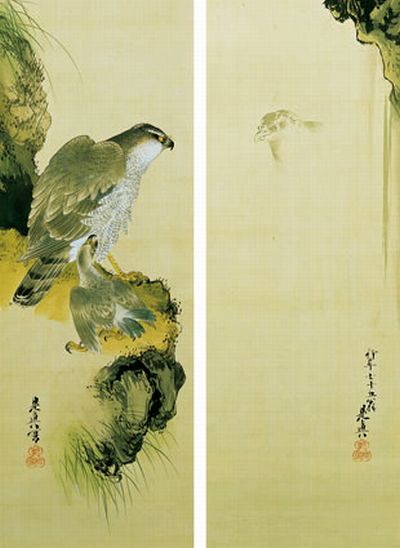 Beautiful painting on a pair of silk scrolls of a fierce-looking hawk by the Japanese artist Shibata Zeshin (1808-1891).
This wonderfully traditional Japanese-style painting shows a fierce-looking hawk standing with its chick on a ledge glaring at its own reflection in a waterfall.
To learn more about the artist and view some of his other famous works, please visit The Famous Artists' biography of Shibata Zeshin.