…by the famous artist Shibata Zeshin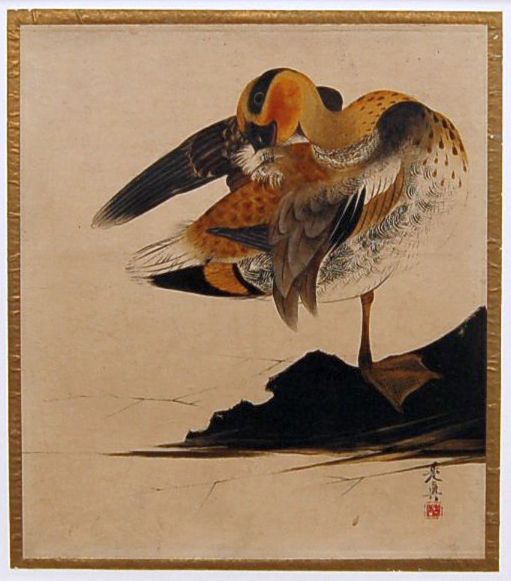 Beautiful lacquer on paper painting of a colorful duck preening it's feathers by the Japanese artist Shibata Zeshin (1808-1891).
This wonderfully traditional Japanese-style painting shows a duck standing on one leg while he preens some of the feathers on his back. Zeshin provided only a small bit of land for the suck to stand upon making sure that all who gaze upon this painting see the beautiful duck and his lovely feathers.
To learn more about the artist and view some of his other famous works, please visit The Famous Artists' biography of Shibata Zeshin.