…by the famous artist Shibata Zeshin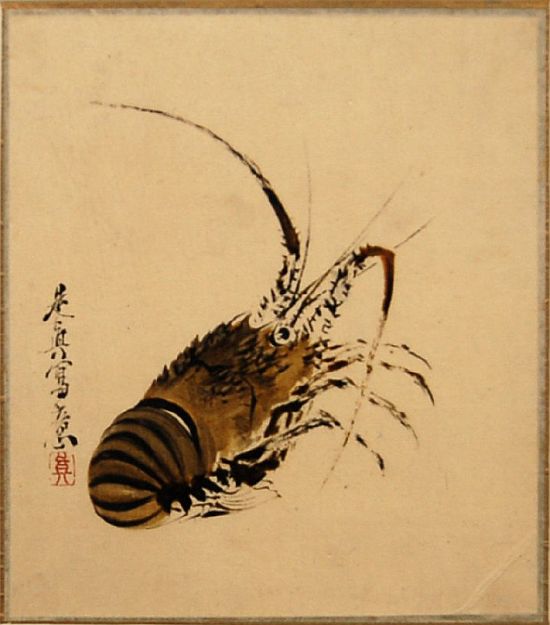 Beautiful lacquer on paper painting of a crayfish by the Japanese artist Shibata Zeshin (1808-1891).
Painting in the traditional Japanese style, using lacquer painting techniques he developed, Zenshin makes the small crustacean dramatic and eye-catching. The crayfish appears alone on the paper with only the artist's seal and other Japanese characters.
To learn more about the artist and view some of his other famous works, please visit The Famous Artists' biography of Shibata Zeshin.