…by the famous artist Shibata Zeshin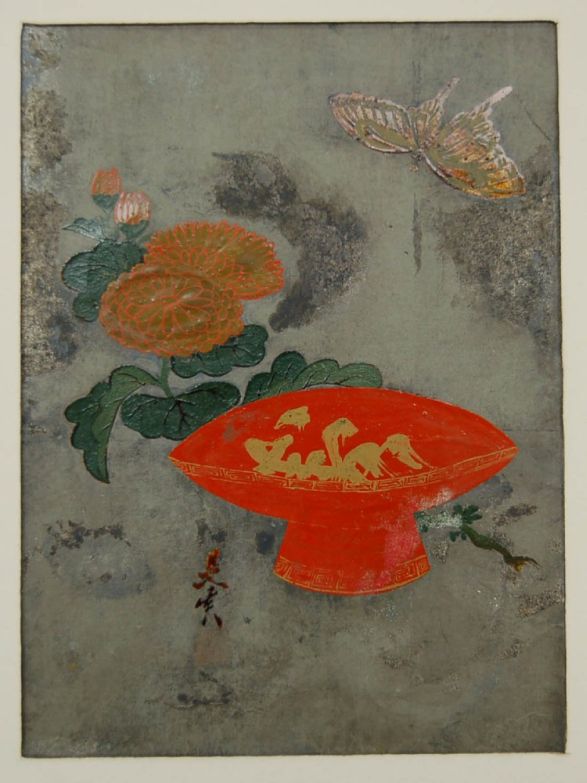 Beautiful lacquer on paper still life painting by the Japanese artist Shibata Zeshin (1808-1891).
Painted in the traditional Japanese style, using lacquer painting techniques he developed, Zenshin creates an almost three dimensional feel to the butterfly hovering over the orange saki bowl and orange chrysanthemum flowers.
To learn more about the artist and view some of his other famous works, please visit The Famous Artists' biography of Shibata Zeshin.