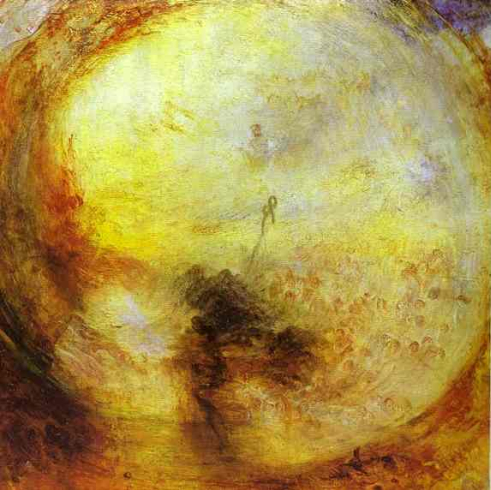 At first glance, you might think this painting by J.M. William Turner (1775-1851) is simply swirls of color and light. Look a bit closer and you might spot the figure in the middle and the nearby serpent.
The bright colors represent new beginnings and the overall theme of this piece relates to the "Morning after the Deluge" – when the flood of Noah's Ark fame ended. The central figure represents Moses writing the new covenant with God. The serpent represents the reptile raised by Moses, while in the wilderness, to cure the plague.
There's something quite compelling about this piece. Even though it is through Turner himself that we know what he intended with this painting, it could be interpreted to mean different things to different people.
Want to see more of Turner's work? Just check out our William Turner biography to learn more about this English landscape painter and see more examples of his art.