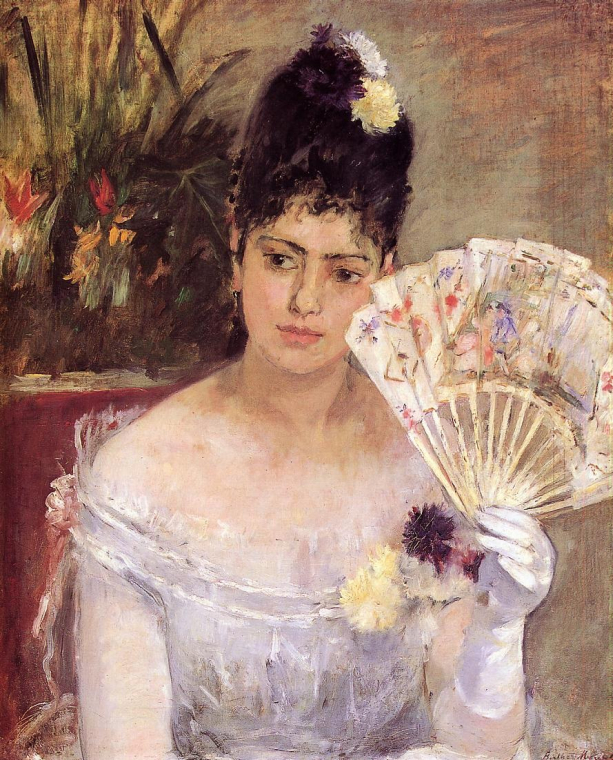 At The Ball is a portrait of a pretty young woman. With what looks to be a solid wall and a dividing wall with flowers behind her, one might think the young woman is sitting in a corner watching the other guests dancing. Is she jealous that her beau is dancing with another? Is she watching something scandalous? Her brown eyes are certainly watching something as she daintily raises her painted fan to perhaps hide her surveillance.
This is too far an interesting painting to call a portrait. While Berthe Morisot (1841-1895) was a French Impressionist painter, who is most well known for her portraits, this painting seems more like a photograph that captured someone during an unguarded moment.
At The Ball is an oil on canvas that measures 52 X 65 cm. Morisot completed the painting in 1875. Sadly, I could find no reference to who the lady in the portrait was.
To learn more about the artist, her work and her impact on the Impressionist movement, please visit our Berthe Morisot biography.