…by the famous artist Douglas Volk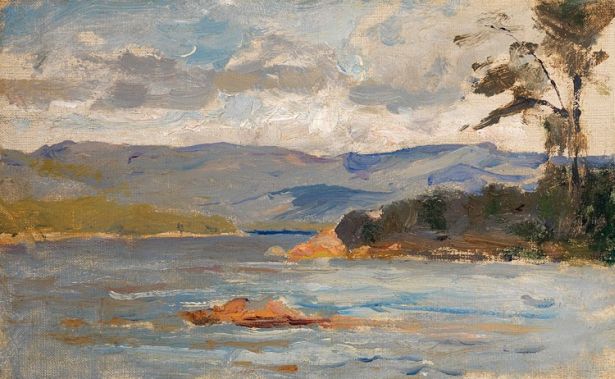 Lovely landscape painting for Kezar Lake located in Lovell, Maine painted by the American artist Douglas Volk (1856-1935). Lovell, Maine was were Volk and his wife spent their summers and started the Sabatos Handicraft Society which sold handmade rugs.
Lovell is a small resort town that continues to remain small and undeveloped. I would imagine the view of the lake today is much the same as Volk enjoyed.