Sir Edwin Landseer captures a local dog sitting on a seawall in this lovely oil on canvas work. Exhibited in 1838, A Distinguished Member of the Humane Society, now resides in the Tate Gallery.
While Landseer painted many pictures of animals, it is the Newfoundland dog and his Monarch of the Glen (used by Hartford insurance as their logo) that he is most remembered for. Several Newfoundland breeds (2 or 3 depending upon who you ask), being named in his honor.
Clearly, the Newfoundland is a large and handsome breed. The Landseers are known for their mixed coloring whereas other Newfoundland breeds are a solid color. According to the folks at Rocky Valley Enterprises(breeders of American Landseer Newfoundlands), there are two dogs represented in A Distinguished Member of the Humane Society. One was a local stray named Bob and the other was Paul Pry.
You can check out their site to learn more about the different Landseer Newfoundland breeds. To learn more about this famous artist, please visit our Edwin Landseer biography.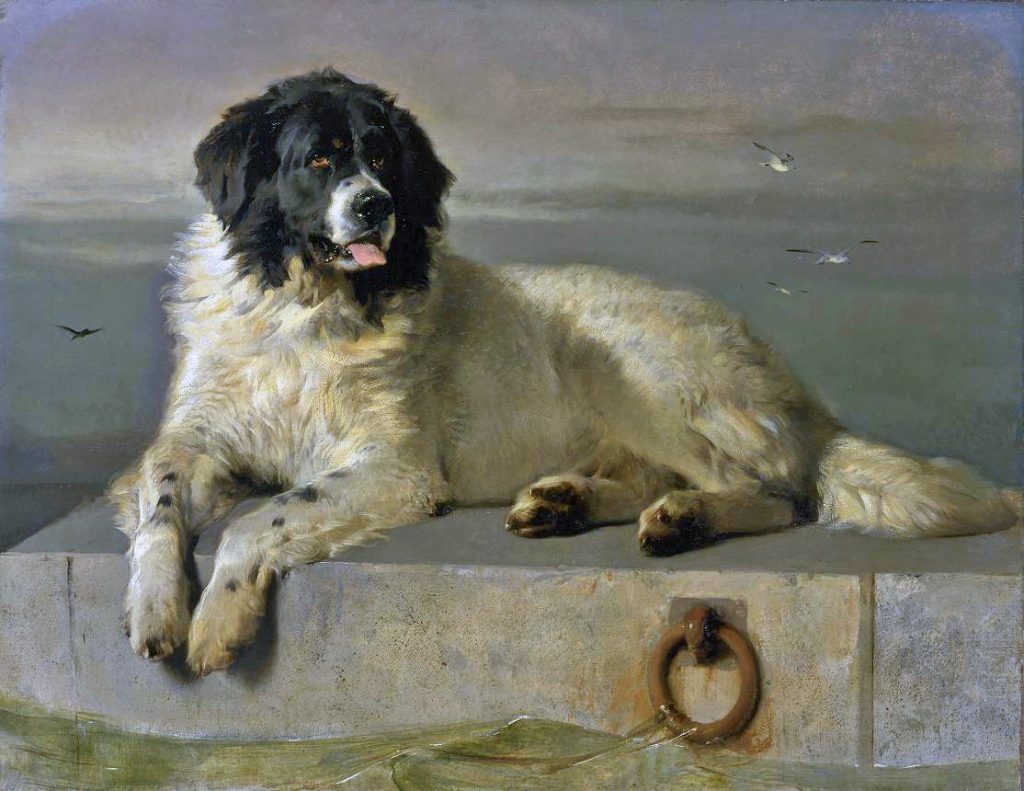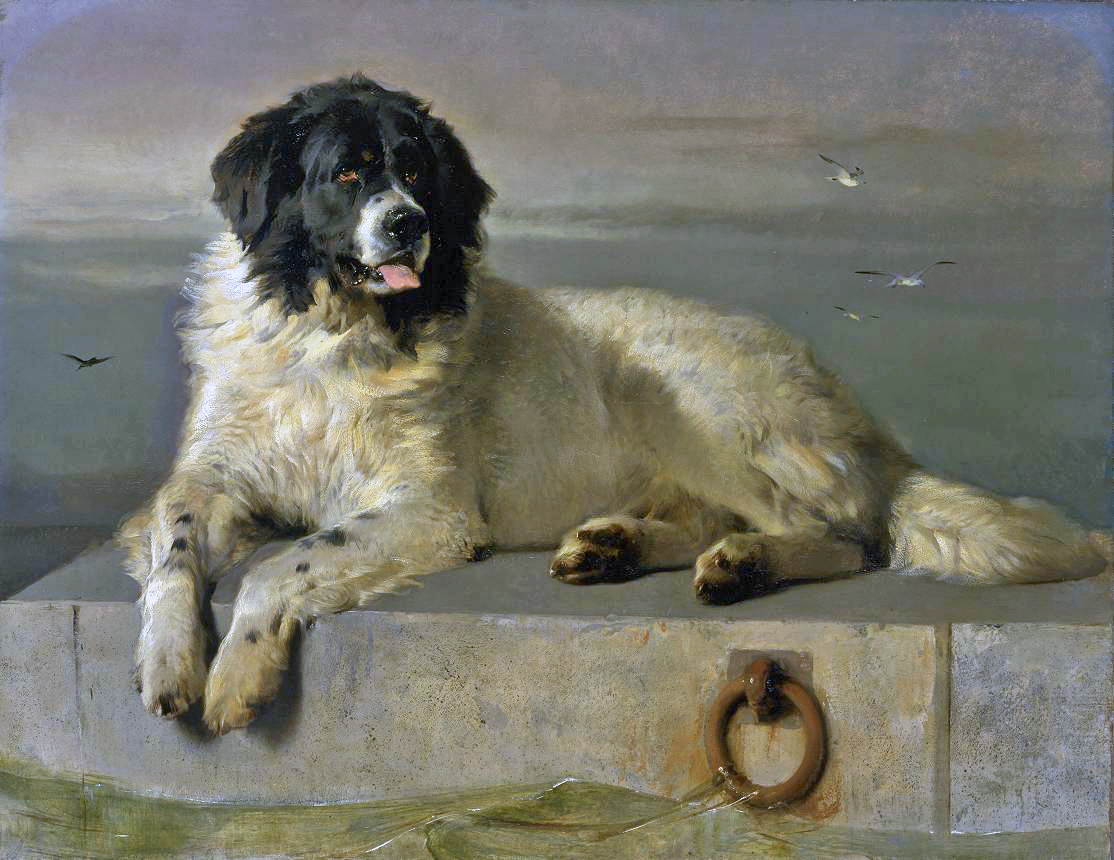 Love Newfoundlands?
As with any breed of dogs, there are many products with their charming portraits adorning them. With A Distinguished Member of the Humane Society, you can also get a premium canvas print of Landseer's famous painting.