…by the famous artist Elias van den Broeck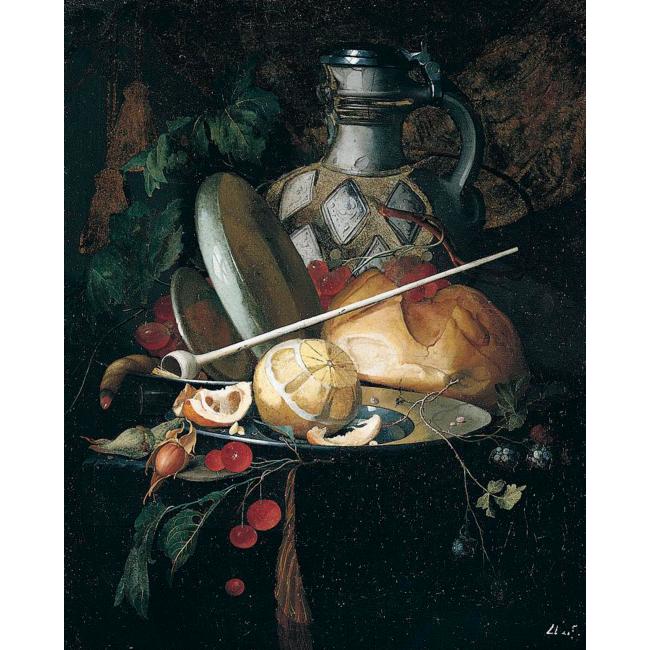 Lovely fruit still life painting by the Dutch Golden Age painter Elias van den Broeck (1649/50-1708). Much like his mentor Abraham Mignon, Broeck presents a subject on a dark background with an almost white central object in the form of a partially peeled lemon. Sothebys auction house identified the central half-peeled fruit as a lemon, but to me, when compared with the orange wedge, it looks more like a grapefruit – I'll leave it up you to decide what it really is. Along with the mystery fruit the painting has cherries, blackberries, a loaf of bread, a pewter platter and a pitcher. This still life was painted with oils on canvas.
To learn more about the artist and view more of his famous paintings, please visit our biography of Elias van den Broeck.