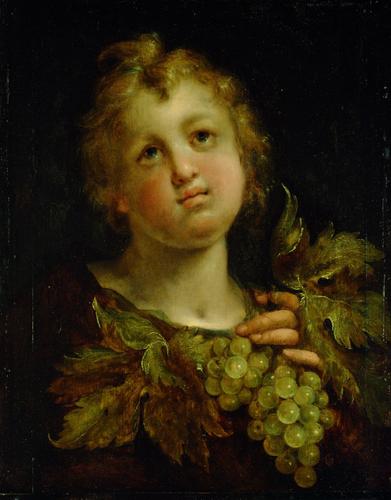 Boy with Graphs was painted in oils on wood in around 1600 by the German artist Hans von Aachen(1552-1615). Aachin is most well-known for his portraits and this painting is a fine example of why he was so well-regarded by the royal houses of Italy and Germany.
The name of the child appears lost to history but we can speculate from the green grapes that he perhaps liked eating them or his family may have been wine producers. Of course, there's always the possibility that the grapes are simply a way for Aachen to add some light to the portrait.
Be sure to check out our Hans von Aachen biography and enjoy his other paintings that can be found on TheFamousArtists.com.