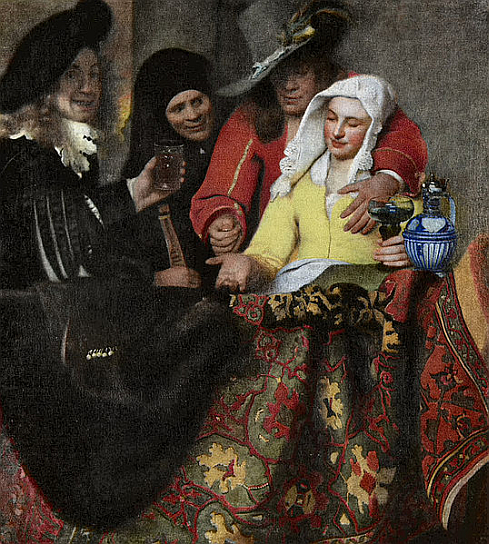 Jan (Johannes) Vermeer painted The Procuress in 1656. This oil-on-canvas painting is one of only three signed and dated paintings by Vermeer.
In this work, Vermeer has created a genre scene in a brothel. One woman appears to be offering a younger woman to the two gentlemen in the painting. The one on the left is thought to be Vermeer, though scholars disagree to the voracity of that claim.
The painting measures 56 inches by 51 inches and is housed at the Gemäldegalerie Alte Meister in Dresden.
To learn more about Vermeer and see some other examples of his work, please visit our Jan Vermeer biography.