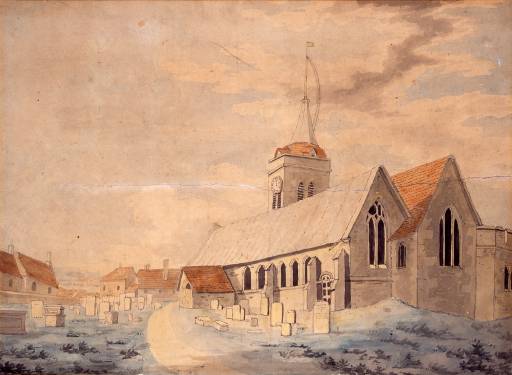 St. John's Church at Margate is the earliest known work of the English landscape painter J.M. William Turner (1775-1851). What I find interesting about this drawing is that while many art historians believe that Turner's ethereal, color-washed skies did not evolve until he was much older, it would seem in this drawing that the sky has some of those characteristics. The major difference that I see between this work and later ones is that the focal point of the drawing, the church is done at a far greater level of detail than we see in his later works.
This work is a pen and ink drawing with watercolors on paper. It measures 308 X 435 mm or about 12 by 17 inches.
To learn more about this English landscape painter and see additional examples of his work, please visit our William Turner biography.