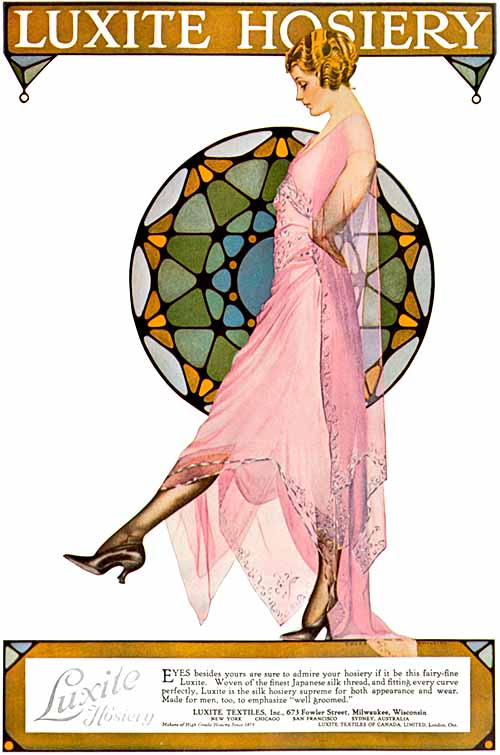 As a commercial artist, the vast majority of this American artist's work included one of his famous Fadeaway Girls but C. Coles Phillips (1880-1927) also created many advertising images that did not incorporate his fadeaway technique.
This pretty lady, wearing an even prettier dress, daringly shows a bit of ankle as she helps sell Luxite Hosiery. This advertising image dates back to 1919 and you can see a bit of the art decor styling in the Mandela that the model is standing in front of and the lettering for the name of the company. With her Luxite hose, her pretty dress and her dancing shoes on, this gal looks like she is ready for a night on the town.
Like so many of the works by Clarence Coles Phillips, this is not a portrait as the model is actively doing something. While she puts her best foot forward, it also looks like she is walking along a balance beam created by the text box which tells you about the hosiery.