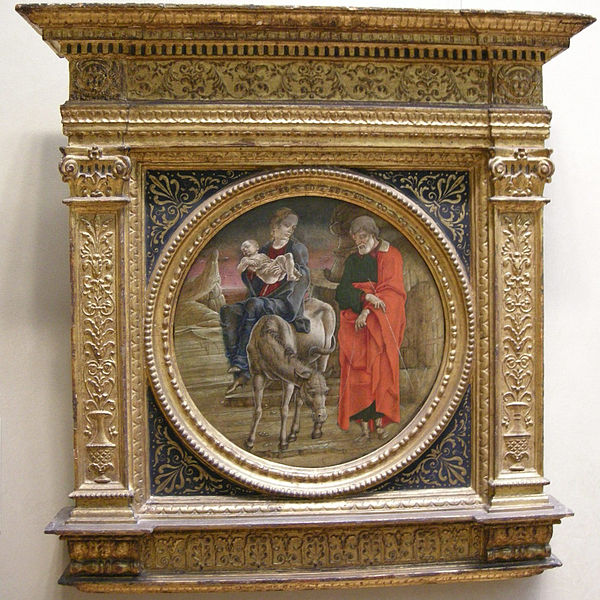 Painted by the Italian Renaissance painter Cosimo Tura(1430-1495), this tempera on wood painting depicts the Holy Family during their Flight into Egypt. The roundel, probably painted in the early 1470s was one of three pieces that were thought to have comprised the Roverella altarpiece. The elaborate gilded frame and overall structural appearance of the framing would seem to indicate that this 15 and 1/4 inch in diameter, circular painting was hung in a place of honor.
In this work, Tura shows use a very tired looking Joseph, Mary and Jesus. Even the poor donkey looks exhausted. The landscape which surrounds them looks hard and extremely dry. That might even be a dry creek bed that the donkey is vainly hoping to find a drink in.
You can learn more about the artist and see additional examples of his art by visiting our Cosimo Tura biography.