…by the famous artist Jacob Xavery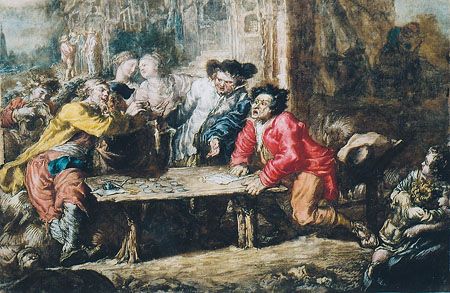 Wonderfully restored in 2005, this painting by the famous Dutch artist Jacob Xavery (1736-1769) depicts this famous parable from the Gospel of St. Matthew. The work is signed and dated in 1768. It is painted on rag paper using watercolors, white and pastel chalks.
If you want to read more about the restoration project visit Restoration of Jacob Xavery's graphic work The Parable of the Labourers in the Vineyard. To learn more about the artist and see a few of his other works, please visit our Biography of Jacob Xavery.